Take On The Best Stand Up Striking Skills In Our Muay Thai Classes
At East Coast MMA & Fitness, we're proud to offer comprehensive self-defense skills and our Muay Thai classes are no different. Come see us in Hicksville today and take on the world of lightning-quick punches, head-high kicks, and everything in between.
This class is great for all skill levels. Just fill out the short form on your screen to learn more!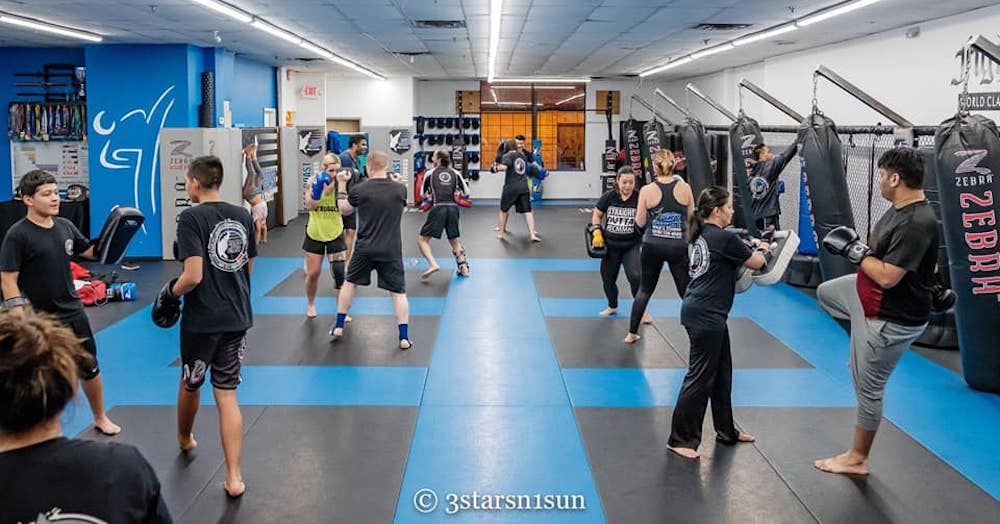 Why Is Our Muay Thai Program Right For You?
Muay Thai is all about generating power and efficiency from any position. The art of eight limbs, as it is known, can help you defend against a threat using every limb of your body.
At East Coast MMA & Fitness, our Muay Thai training includes hands-on coaching with a focus on building the best foundation of skills. We'll help you learn how to strike with your fists, feet, knees, and elbows.
Join us in Hicksville today for:
Effective strikes from any position
Improved balance and coordination
Incredible situational awareness and reaction times
Well-rounded self-defense skills for competition or the real world
And Don't Forget: We're Helping You See Total-Body Results In No Time
The focus of our Muay Thai program is self-defense and competition training. But we're also proud to offer high-energy workouts that can challenge your body and help you develop well-rounded strength, speed, and athleticism.
From day one, you can enjoy high-energy coaching and more motivation than ever before.
Our team at East Coast MMA & Fitness can help you take on:
Lean, toned muscles across your entire body
Healthy weight loss and fat burn
Improved coordination and athleticism
Incredible cardiovascular endurance
Take The First Step Today! Learn More About Our Muay Thai Classes Now!
At East Coast MMA & Fitness, we're helping men and women of all skill levels find success - and we can't wait for you to be next.
Our Muay Thai classes are blending the best aspects of real-world self-defense, high-level competition training, and total-body fitness results.
Join us in Hicksville today or simply fill out the short form on your screen to learn more!