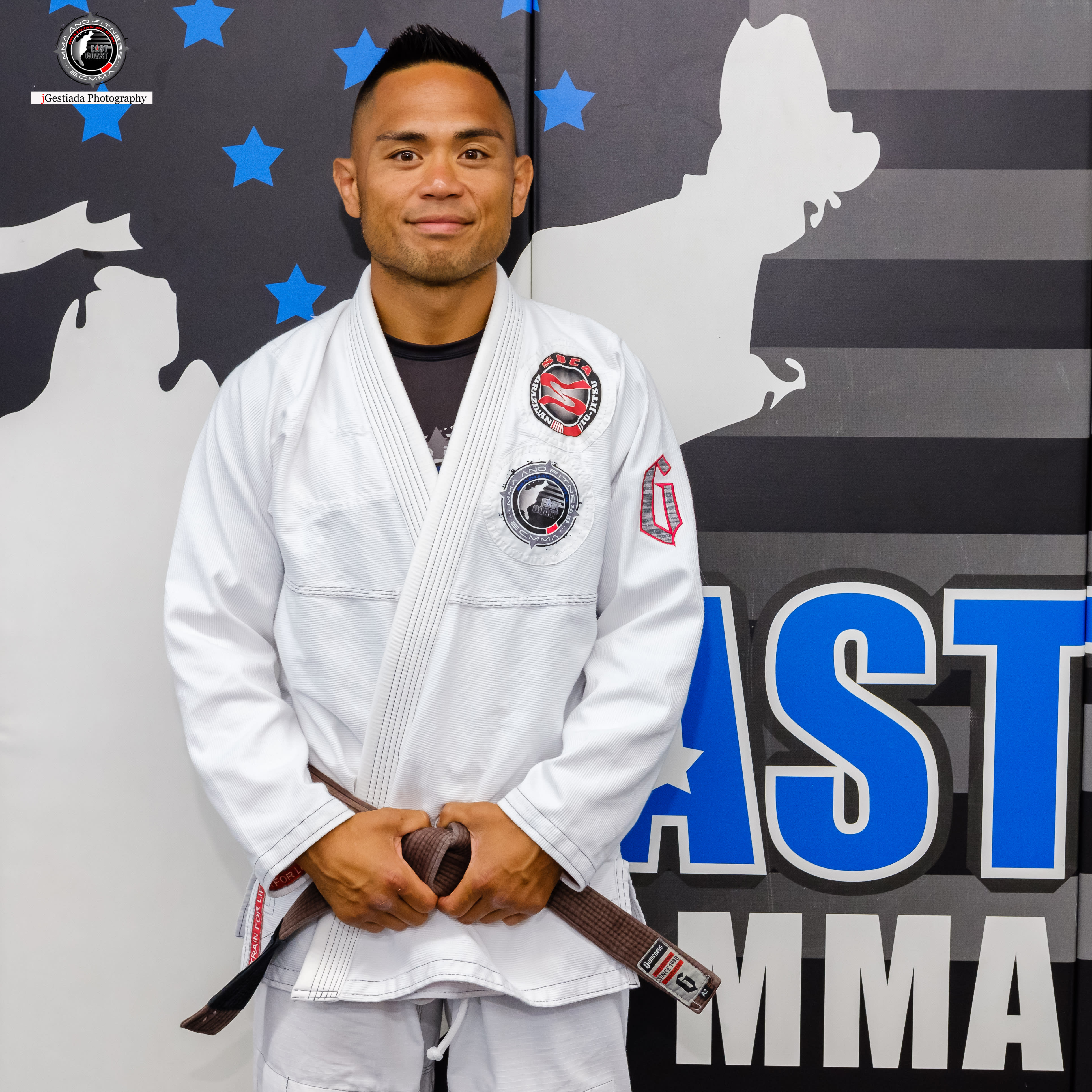 Sensei Neil Gonzales
Sensei Neil Gonzales began training Mixed Martial Arts in 1997 earning his first degree black belt in Karate in 2003. In 2007 going on to achieve the title of "Sensei" (senior Instructor) and second degree black belt from Shihan Daniel Schulmann. In 2013 Neil began traditional Gi Brazilian Jiu-Jitsu training under the instruction of BJJ legend Alexandre "SOCA" Freitas and achieved his BJJ brown belt in 2017.
?
With the motivation to improve as a Mixed Martial Artist and to build valuable knowledge to help others, Neil has actively competed in multiple areas of combat sports including karate, gi and no-gi Brazilian Jiu-Jitsu, USA boxing, full contact Kickboxing, K1 kickboxing, and MMA.
?
Neil has developed a great passion to continue training Martial Arts & Fitness that has only been enriched from over two decades of experience under his belt already. Teaching students since 2001, Neil finds a great sense of purpose in sharing knowledge and helping students better themselves in their daily lives with the discipline of training Martial Arts.
?
Neil is a co-founder and the Head Instructor of the kids and Adult MMA programs at East Coast Mixed Martial Arts.